Last month Copeeks had the pleasure to welcome Anne-Jo SMITS, project manager at the Poultry Expertise Center (Netherlands). The Poultry Expertise Center (PEC) is the result of a partnership between companies, Dutch government entities and educational institutions. They carry out various research topics for the poultry industry on an international scale.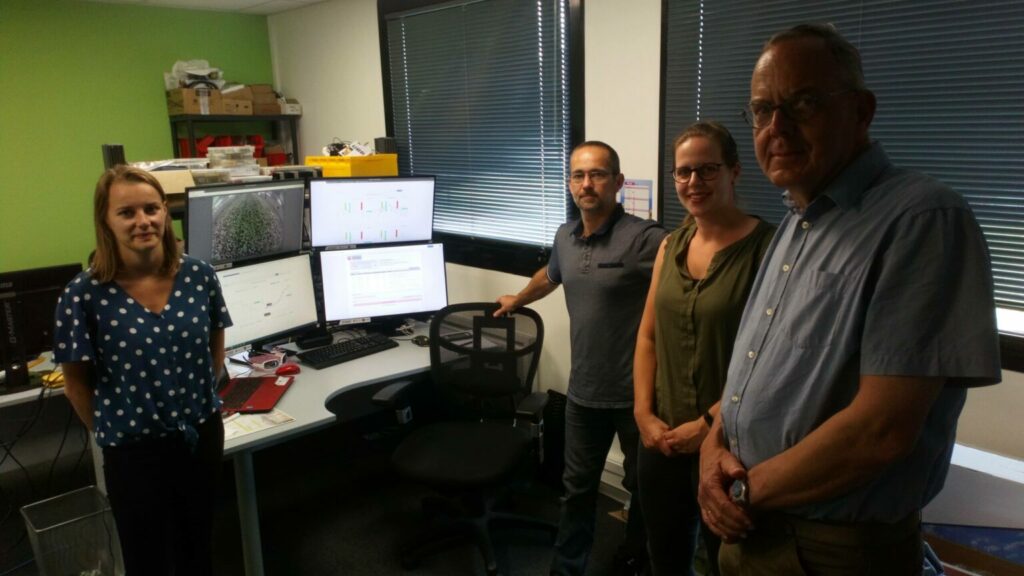 Together, we visited a Finisterian poultry farm equipped with Copeeks solutions. This farm is equipped with Peek boxes (camera and various ambient sensors) and takes advantage of the Copeeks service platform to supervise the building 24 hours a day. The objective of the service platform is to detect and anticipate incidents and to alert the farmer as soon as possible.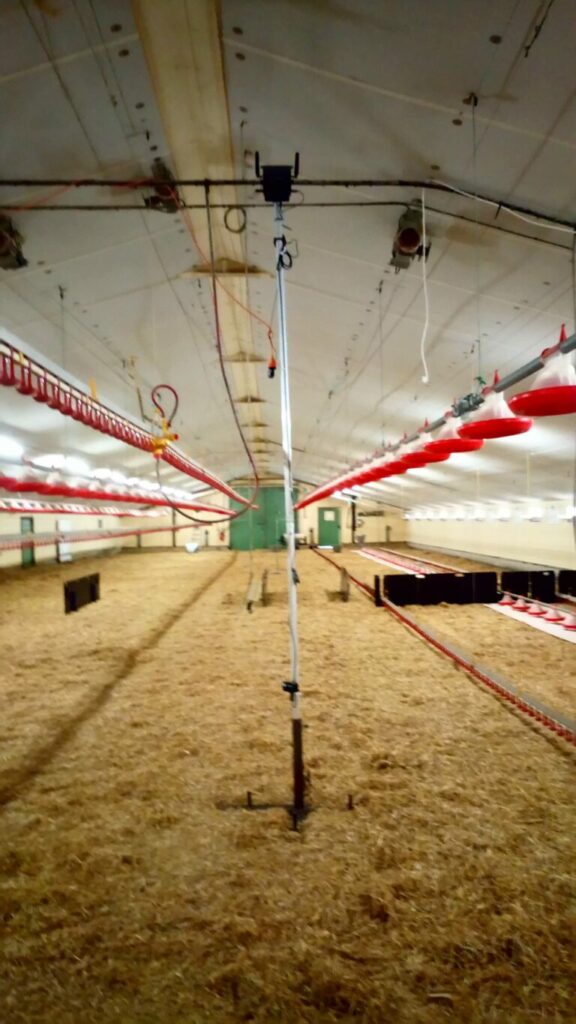 The PEC is involved in the PODUR (Poultry Dust Reduction) project, which aims at distributing some fine dust reducing techniques for poultry farms among several European countries, to see if the techniques operate the same in different environments and circumstances.
Within the context of the PODUR project, the PEC has installed in their Dutch test farm the Peek connected box and its sensors for temperature, humidity, fine particles (0.5, 1.0, 2.5, 4.0, 10.0 PM), NH3 and CO2.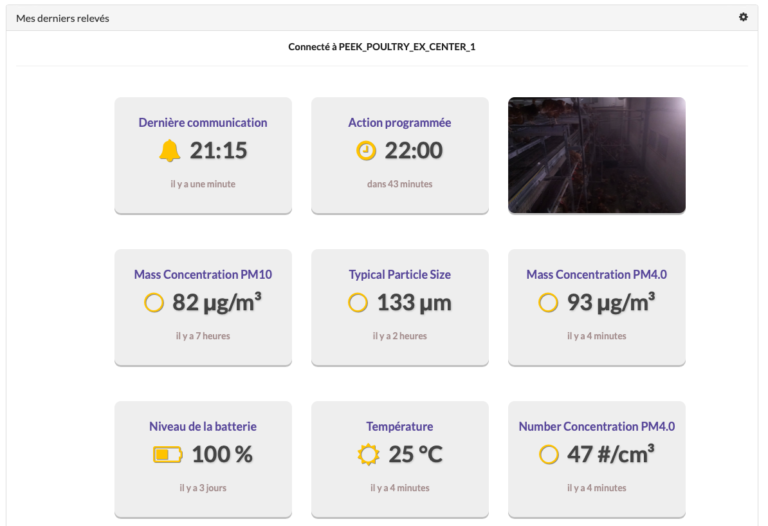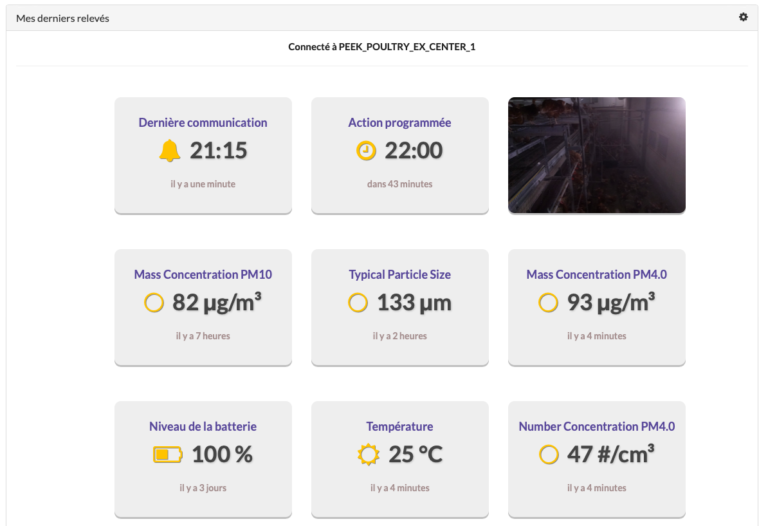 In the Netherlands, the poultry industry is facing challenges regarding dust emissions and farmers are subject to strict environmental requirements. Since the ban on cages in the European Union, the concentration of fine particles has increased rapidly. They mainly come from manure (80%), litter, feed, feathers and urine.