Mobile solution for diagnosing the atmosphere in livestock buildings
The Diagno'PEEK offer is made up of mobile equipment backed by a data analysis application.
Diagno'Peek is a mobile case. It is composed of several connected environmental sensors, for precise, real-time monitoring of the atmosphere in livestock buildings. The solution is suitable for poultry, pig and ruminant production.
This solution is aimed at all professionals carrying out new installations, one-off diagnostics or audits in livestock farming (veterinarians, technicians, equipment manufacturers, breeders, consultancy firms, etc.).
This offer is available for sale and for rent.
The solution collects ambient data from multiple sensors. The equipment includes :
4G and WiFi connectivity.
Connectors to atmosphere sensors and systems for attaching the sensors to the
Connectors to the tripod mast.
A Copeeks configured touchscreen tablet with its stand fixed to the tripod.
An internal battery and power supply.
A wheeled storage and transport case.
A tripod with adjustable height (120 to 180 cm).
A large choice of sensors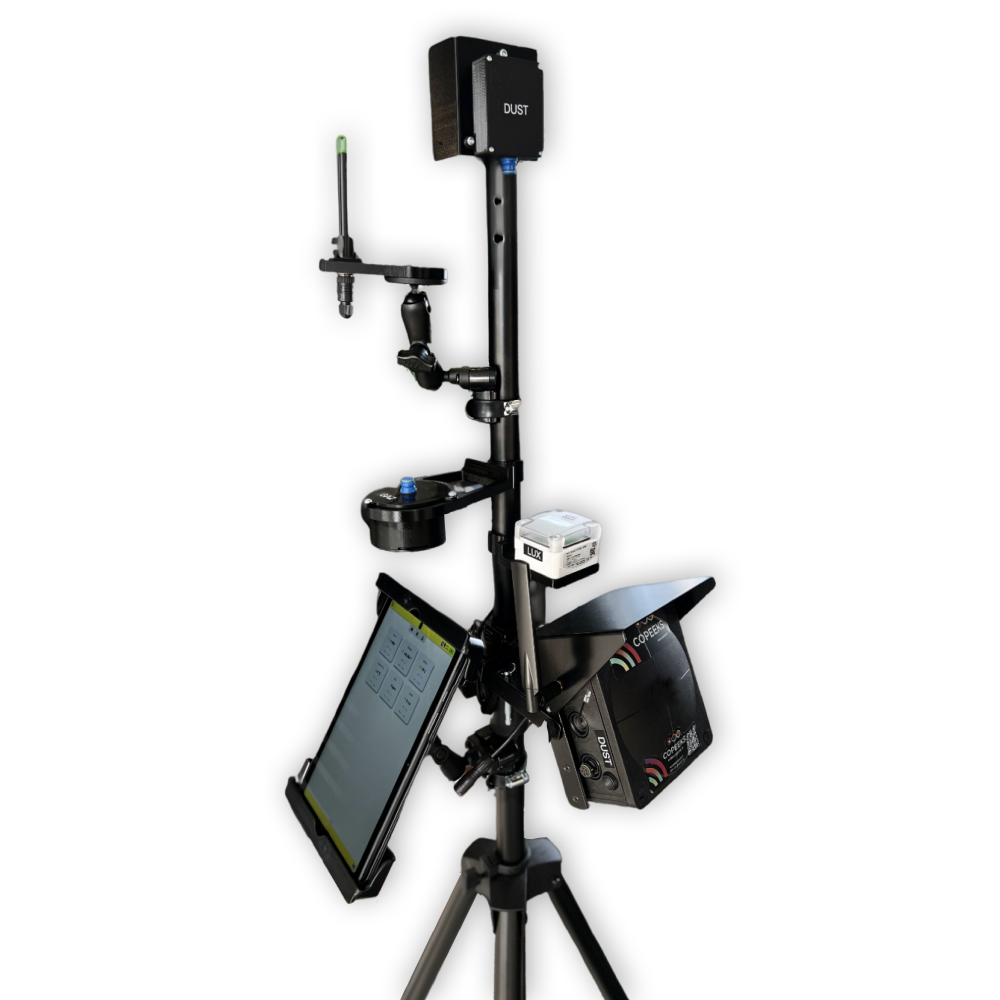 T°/ Humidity / NH3 /CO2 sensor (indoor)
4G / WiFi connection antenna
Tablet and Companion application
The Companion application
It allows you to access the data analysis in a synthetic and detailed way.
The Companion application (Android) is installed and configured on the touchscreen tablet provided. 
The subscription to the application allows you to :
View data in real time on the Companion application,
Export data in .CSV or Excel format,
Transfer data via 4G connectivity
(5 Giga monthly data package per device).
Our offers include:
A configuration and handover session with a consultant,
Access to the customer support service from Monday to Friday from
9am to 6pm by phone or email,
Our equipment is guaranteed and we manage:
Software updates, sensor recalibration and maintenance.
Additional services are also available:
Installation in the breeding sites,
Study of specific needs.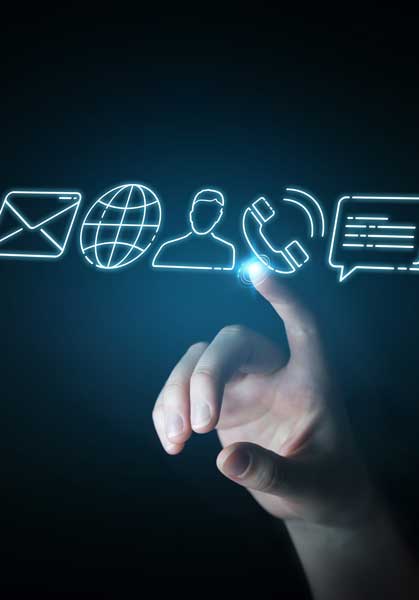 See how our all-in-one solutions will support your business every day!