monitor the atmosphere of the buildings and the welfare of the animals
The PEEK Analytics offer consists of hardware equipment backed by a data analysis platform.
The connected box is designed to be installed in livestock buildings. It measures in real time the evolution of the environment and animal behaviour on a sample of the breeding area.  The collected data is then analysed and summarised on the Copeeks Analytics platform. 
This offer is available for sale or rent.
It collects images, videos and associated sensor data.
A 160° HD camera,
A sensor for measuring temperature, humidity, NH3 and CO2,
A wireless outdoor temperature and humidity sensor,
4G and WiFi connectivity,
A fixing system,
A mains power supply.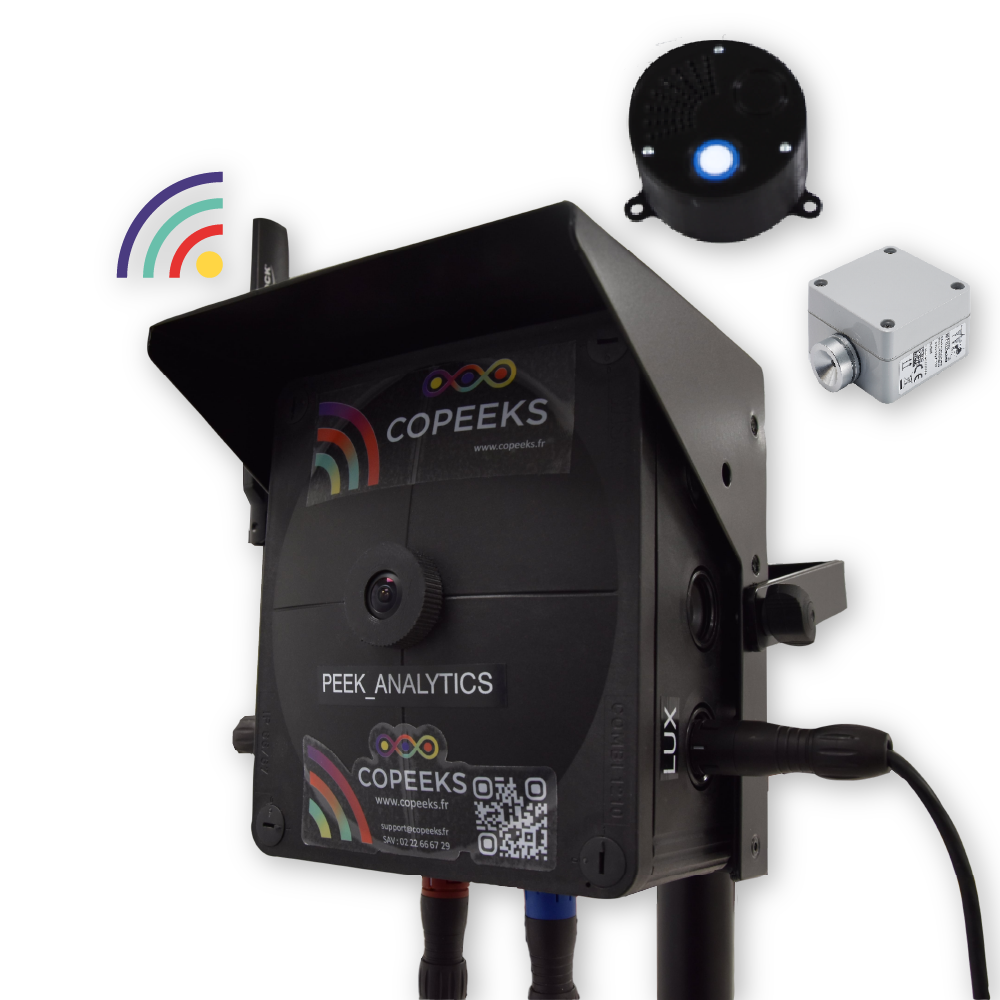 T°/ Humidity / NH3 /CO2 sensor (indoor)
T° / Humidity sensor (outdoor wireless)
The Copeeks Analytics platform
It allows you to access the data analysis in a synthetic and detailed way, and to access the following modules 
The Building Environment Module
Temperature :
Indoor and outdoor,
Humidity :
Indoor and outdoor,
CO²,
NH3.
The Behaviour module
Position of the animals
Activity level of the animals
Areas of interest
The Water Consumption module
(available as soon as a water meter is connected)
Detailed table Equipment - Features
The PEEK Analytics offer is available for sale or rent.
Other options are available and can be added to the PEEK Analytics package: 
Additional temperature and humidity sensors, water meters, fine particles, light, H2S.
Subscription to the Copeeks Analytics platform
Subscription to the Copeeks platform allows you to :
View data in real-time,
Export data in .CSV or
Excel format,
Access to the Copeeks API key,
Have 10 users accounts,
Benefit from 4G connectivity
(monthly data package of 5 Giga per PEEK Analytics box).
You will benefit from pre-trained image analysis models in pig, poultry and cattle production:
Standing/laying position (pigs and cattle),
Animal activity,
Spatial distribution using "heat maps",
Creation of areas of interest. .
With the platform you can also compare the performance between several batches and several boxes.
Our offers include:
A session with a consultant to configure and get to grips with the copeeks.io platform,
Access to the customer support service from Monday to Friday from
9am to 6pm by phone or email,
Our equipment is guaranteed and we manage:
Software updates, sensor recalibration and maintenance.
Additional services are also available:
Installation in the breeding sites,
Study of specific needs.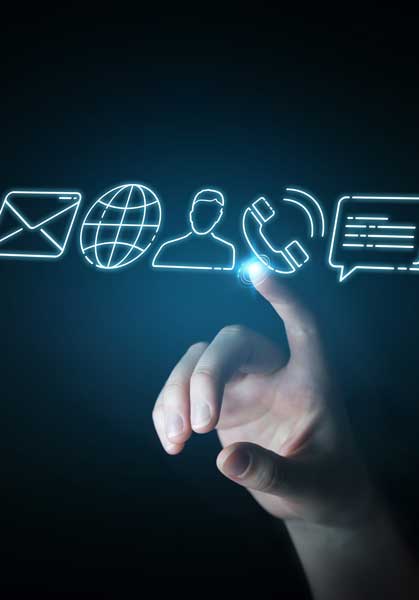 See how our all-in-one solutions will support your business every day!